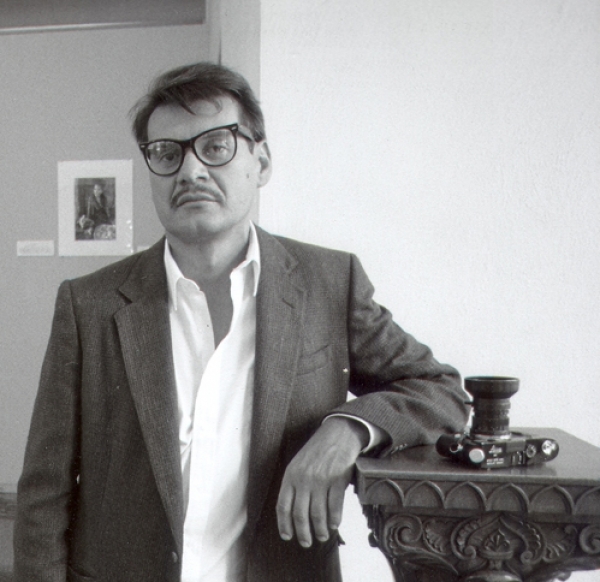 Ricardo Valverde
Datos biográficos

Nació en 1946 en Phoenix, Arizona, Estados Unidos

Falleció en 1998 en Los Angeles, California, Estados Unidos

Ricardo Valverde dedicated himself to photographing East Los Angeles, determined to disrupt the history of image making. He understood that his community and its inhabitants had been, as author Ramón García notes, either overlooked or romanticized — or feared. Valverde's street photography and portraiture, work done primarily in the 1970s and 1980s, offered a powerful counternarrative. Although Valverde documented people, places, and events in East Los Angeles, his images are never simply documentary. His work can be enigmatic, even disquieting — qualities enhanced in mixed-media works completed in the decade before his death in 1998, in which he altered earlier photographic prints by marking, painting, and scratching them.
---
Exposiciones
Exposiciones en las que ha participado como artista Ricardo Valverde
Exposiciones actuales (1)
Centro de la Imagen / Ciudad de México, Distrito Federal, México
Exposiciones individuales
Centro de la Imagen / Ciudad de México, Distrito Federal, México

Vincent Price Art Museum / Monterey Park, California, Estados Unidos
---