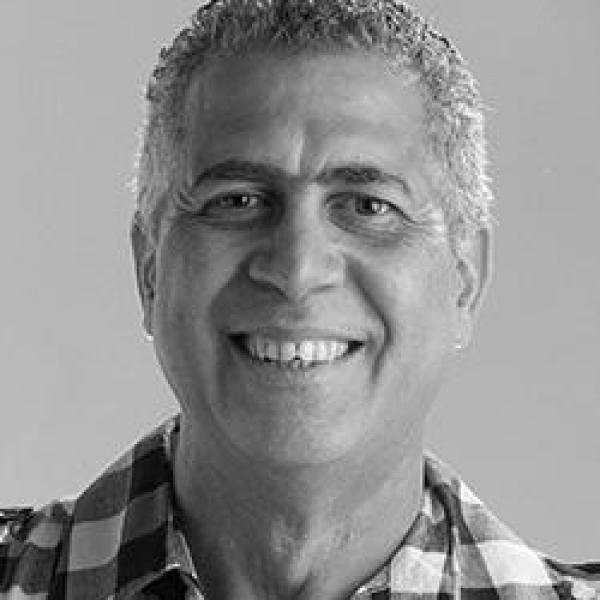 Polibio Díaz
Datos biográficos

Nació en 1952 en Barahona, República Dominicana

Reside en República Dominicana

Artista contemporáneo oriundo de Barahona, República Dominicana. Empezó sus estudios de fotografía en la Universidad de Texas A &M, EE.UU. donde se graduó de Ingeniería Civil. Después de una carrera como Ingeniero y fotógrafo, es a partir del 2003 que se dedica solamente a la fotografía y a la performance. Ha participado en las bienales de la Habana, Venecia y del Caribe, así como en Infinite Island: Contemporary Caribbean Art, en el Brooklyn Museum; Primer Festival Cultural ACP, Museo de Arte Moderno (MAM) de Santo Domingo y en Kréol Factory en el Grand Halle de la Villette de Paris. Sus fotos fueron incluidas en 100 años de Fotografía, 1899-1999: Una visión personal del siglo XX, en el Discovery Museum, Bridgeport, Connecticut, Estados Unidos. Bio (english) Polibio Díaz, (b. 1952, in Barahona, Dominican Republic) studied photography at the University of Texas A & M, USA, where he graduated in Civil Engineering. Since 2003 he has dedicated himself to photography and performance. His works have been exhibited at the Brooklyn Museum, Park la Villette, Paris, Casa de AmÈrica, Madrid, and the Museum of Modern Art, MAM of Santo Domingo; on the occasion of the First Cultural Festival of African countries, the Caribbean and the Pacific, ACP. He participated in the Venice Biennial, Havana and the Caribbean, where he has received several awards, including the Publishing Award V Caribbean Biennial in 2003 and the First Prize & 1st mention in Climarte of Casa de las Americas ,La Habana 2009, among others. Polibio Díaz has collaborated with several writers as Junot Díaz, Manuel Rueda, Julia Álvarez and Chiqui Vicioso. Part of his production is in the books Interiors, 2006, An Island, A Landscape, 1998; Images of Carnival, 1993, and Scarecrow from the South, 1984. Polibio Díaz lives and works in the Dominican Republic, where he spends part of his time to teach photography to children in the poorest neighborhoods, also in Martinique and Mexico. Meanwhile, he teaches creative photography at the Museum of Modern Art in Santo Domingo. He works on the subject of the identity of the Dominican people. His art, said: "to be directed towards my compatriots", so that we recognize and accept us as what we are: a wonderful and complex mix of several civilizations, with its different shades of color, reflected or projected in the complexity of our skin and our culture.
---
Premios
Premios recibidos por Polibio Díaz
---