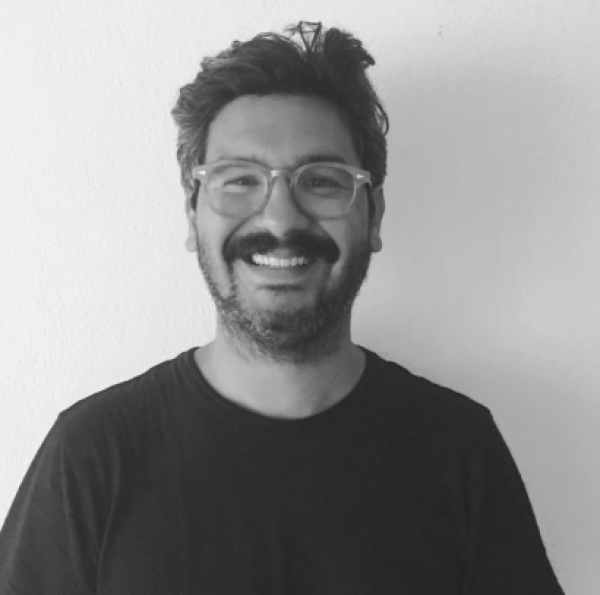 Michael Linares
Datos biográficos

Nació en 1979 en Bayamón, Puerto Rico, Puerto Rico

Reside en San Juan, Puerto Rico, Puerto Rico

Michael Linares lives and works in San Juan, Puerto Rico. He holds a BFA from Escuela de Artes Plásticas de San Juan Sculpture, and is pursuing his MA in archeology at the Centro de Estudios Avanzados de Puerto Rico y El Caribe. Linares is the founder of La Sonora (2010-present), a free online audiotheque that contains translations of texts relevant to contemporary art discourse and culture, most of which did not previously exist in Spanish. He has been featured in many international exhibitions including the Sao Paulo Biennial in 2016, An Aleatory History of the Stick at Art in General in New York in 2015, and Useless, curated by Pablo Leon de la Barra, at the PINTA Art Fair in London in 2010, among others. In 2017, Linares will be taking part in the group exhibition, A Universal History of Infamy at Los Angeles County Museum of Art (LACMA), Puerto Rican artist Michael Linares has been selected as the artist-in-residence for the 2016 Davidoff Art Residency at Atelier Mondial in Basel, Switzerland. The residency is a collaboration with the Institute of Art at the FHNW Academy of Art and Design, under the guidance of Chus Martínez, Institute Head. Linares is the second artist to participate in the Basel residency which was launched in 2015.
---
Exposiciones
Exposiciones en las que ha participado como artista Michael Linares
Exposiciones actuales (1)
Exposiciones individuales
Exposiciones colectivas
---
Ferias a las que asiste Michael Linares
Liste Basel / Basel, Basel-Stadt, Suiza
---
Premios
Premios recibidos por Michael Linares
---
Cursos
Cursos en los que ha participado como docente
---
Galerías y otras organizaciones que representan a Michael Linares
San Juan, Puerto Rico, Puerto Rico
---