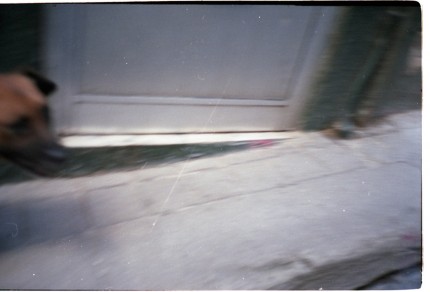 Mauro Cerqueira
Datos biográficos

Nació en 1982 en Guimarães, Braga, Portugal

Reside en Porto, Portugal

Born in Portugal, 1982 Lives and works in Guimarães, Portugal Mauro Cerqueira's method of working is multidisciplinary, encompassing not only photography, video and drawing but also performance, painting and sculpture. One of his preferred formats is printed publication, which enables him to elaborate on content in a narrative way. Cerqueira's projects in recent years have been inspired by the environment in which he lived and worked in the old city district of Porto where his studio was situated in a building that has been razed meanwhile for redevelopment. In the alleyways of the district he found an inexhaustible repertoire of everyday scenes, people and objects; the residents and architecture of this traditional urban district on the threshold of change were made into the protagonists of his artistic works. Cerqueira's continuing observations of everyday life and change in the area around the old local street "Rua dos Caldeireiros"; in addition to video and photographic works, it forms an integral component of the overall work. Cerqueira's video pieces are quiet, sensitive portraits of a milieu threatened by suppression and marginalization. Cerqueira's approach is shaped by authenticity and a deep bond with his subjects and questions a political and economic system that shuts out specific, traditional ways of life, attempting to banish them from the modern city. Art and life are always indivisible in Cerqueira's art, and it is this precise characteristic that constitutes his works' power of expression and compelling urgency.
---
Exposiciones
Exposiciones en las que ha participado como artista Mauro Cerqueira
Exposiciones individuales
Heinrich Ehrhardt / Madrid, España

Institute for New Connotative Action (INCA) / Seattle, Washington, Estados Unidos

Múrias Centeno - Porto / Porto, Portugal
Exposiciones colectivas
Centre d'Art la Panera / Lleida, España

Arquipélago Centro de Artes Contemporâneas / Ribeira Grande, Azores, Portugal

Centro de Arte de Ovar / Ovar, Aveiro, Portugal
---
Ferias a las que asiste Mauro Cerqueira
Liste Basel / Basel, Basel-Stadt, Suiza

Centredufestivalcentrum - Vanderborght Building / Brussels, Brussels Hoofdstedelijk Gewest, Bélgica
VER TOD@S
---
Premios
Premios recibidos por Mauro Cerqueira
La Garriga, Barcelona, España
---
Galerías y otras organizaciones que representan a Mauro Cerqueira

---
Organizaciones (Museos, galerías, ...) con obra de Mauro Cerqueira

---
Noticias relacionadas con Mauro Cerqueira
---