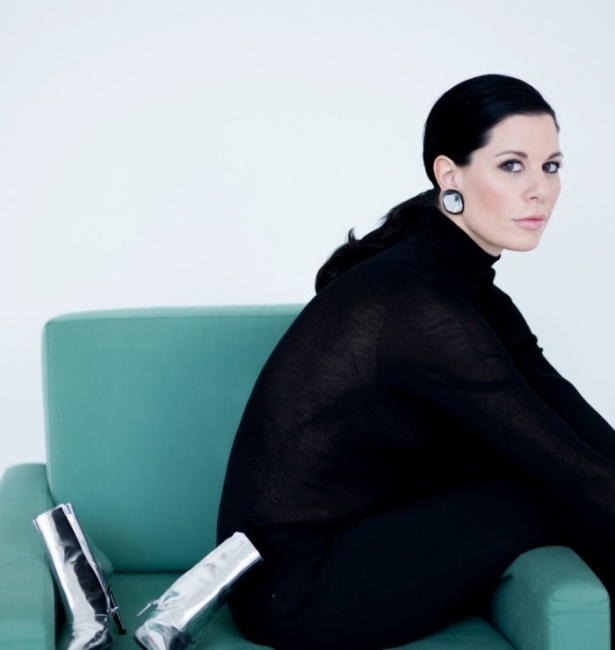 Julia Stoschek
Datos biográficos

Nació en 1975 en Coburg, Bayern, Alemania

Reside en Düsseldorf, Nordrhein-Westfalen, Alemania

Coleccionista de arte y miembro del patronato del KW Institute for Contemporary Art de Berlín. En 2007, fundó Julia Stoschek Collection, espacio ubicado en Düsseldorf, en donde se encuentra su colección integrada por instalaciones, vídeos, fotografías, pinturas y esculturas. Cada año se presentan en su espacio diferentes exposiciones que analizan diferentes aspectos de la colección. Además, el programa de la colección también incluye proyectos cooperativos con otras instituciones, comisarios y artistas. ---------------------------------------------- Julia Stoschek (*1975) comes from a Coburg family. A degree in Business Studies initially pointed the way to a career in the family company Brose, which her great- grandfather established in 1919. But that was not all she was destined for, although she is still an active partner in the company. The family legacy also includes a strong creative side: a grandmother who acted and made films, a father who actually wanted to become a photographer and a grandfather who worked as Music Director at the Coburg Landestheater. This creative spark has carried over into the next generation. "What I am, above all else, is an archivist of contemporary art production," emphasises Julia Stoschek. In taking on that role she has assumed a responsibility that goes well beyond acquiring and exhibiting her unique art collection. She and her team have taken on the – technologically complex and financially costly – challenge of conserving and digitalising her entire collection. She also supports numerous restoration projects such as Derek Jarman's Super 8 films. In addition to such classics as Gordon Matta-Clark and Nam June Paik, the focus of the Julia Stoschek Collection is on the contemporary period, with almost all the major and innovative media artists of our age represented: Marina Abramovic, Ed Atkins, Francis Alys, Doug Aitken, Björk, David Claerbout, Keren Cytter, Simon Denny, Olafur Eliasson, Cyprien Gaillard, Isaac Julien, Bruce Nauman, Pipilotti Rist, Christoph Schlingensief, Ryan Trecartin, Jon Rafman and many more, including younger, (as yet) unknown artists discovered by Stoschek through studio visits, extensive travels and contacts in the scene. "I am convinced that the future lies in collaboration and not in competition," she recently stated in an interview. The ethos of cooperation has manifested clearly over the last few years, with several loans and international exhibition projects in which works from her collection, which now numbers 700 pieces, are exhibited. An exhibition held at the invitation of the Tel Aviv Museum of Art in 2015 was pivotal. The Julia Stoschek Collection exhibition was the first private German collection displayed in Israel – and it was organised on the special occasion of the 50th anniversary of the official establishment of diplomatic relations between Israel and Germany in 1965. Since the first video art works were also produced in the 1960s, establishing a connection between the two seemed an obvious idea, especially since the medium of film offers artists a number of possibilities for assuming a direct or subtle position on social themes. Julia Stoschek is very conscious of the political context of media art and she often reflects on this in interviews and statements. Julia Stoschek belongs to an exclusive group of people who have put together idiosyncratic collections with great dedication, have made these accessible to the public in their museums and who do not shy away from raising significant private funds for the preservation of cultural objects and the running of their exhibition institutions. Julia Stoschek awarded the 2018 ART COLOGNE Prize. The prize honours exceptional performances in the communication of art.
---