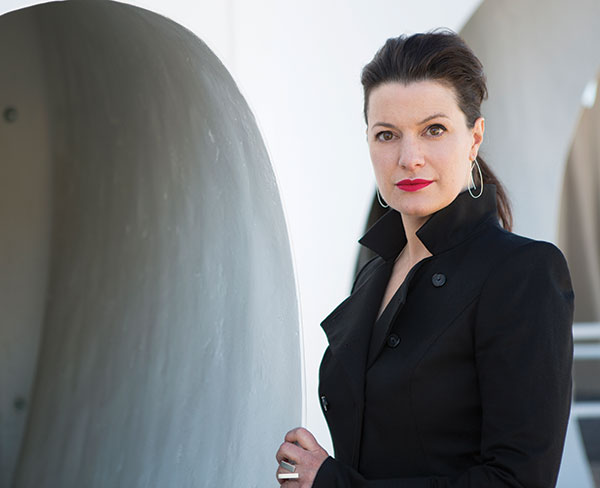 Irene Hofmann
Datos biográficos

Nació en Nueva York, New York, Estados Unidos

Reside en Santa Fe, New Mexico, Estados Unidos

Irene Hofmann is the Phillips Director and Chief Curator, since October 1, 2010. Hofmann succeeds Laura Steward, who became Director of SITE Santa Fe in 2005 and in September 2009 announced that she would be stepping down following the opening of the 2010 International Biennial. Hofmann is a curator, exhibition organizer, writer, arts administrator, and museum director. She served as Executive Director of the Contemporary Museum, in Baltimore, from 2005 to 2010, where she established an invigorated programming schedule of new art, new ideas and new creative processes. Most recently, she curated Bearing Witness, a multi-venue survey of the artist duo Bradley McCallum and Jacqueline Tarry. She also curated Cell Phone, the first museum survey of artworks created using cell phone technologies; St. Cecilia, a new commission and national touring exhibition of works by Chicago-based artist Joseph Grigely; Broadcast, a large-scale exhibition and national tour that explored artistic interventions into broadcast radio and television; and Cottage Industry, an exhibition that explored the artist as entrepreneur. In addition, Ms. Hofmann produced major exhibitions, residencies, and new commissions by artists such as Inigo Manglano-Ovalle, Rineke Dijkstra, Fritz Haeg, Dawoud Bey, Christine Hill, Ruben Ochoa, Futurefarmers, Mads Lynnerup, Gregory Green, Marjetica Potrc, and Lisa Anne Auerbach. Also while at the Contemporary Museum, she introduced best practices, drafted bylaws and conflict of interest policies, set a board dues structure, and motivated the board to develop fundraising initiatives. From 2001 to 2005, Ms. Hofmann was curator of the Orange County Museum of Art in Newport Beach, CA, where she co-organized the 2002 and 2004 California Biennial and the national touring exhibition, Girls' Night Out, which featured work by a new generation of women photographers and video artists. Some of her other projects at OCMA include developing The Orange Lounge, an off-site new media gallery, and curating the first United States museum exhibitions of work by Swiss artist Fabrice Gygi and by Berlin-based artist Jason Dodge. She has also held positions at Cranbrook Art Museum in Bloomfield Hills, Michigan, the Art Institute of Chicago, the Walker Art Center in Minneapolis, and the New Museum of Contemporary Art in New York. She holds a BA in Art History from Washington University in St. Louis, and a MA in Modern Art History, Theory, and Criticism from The School of the Art Institute of Chicago.
---
Exposiciones comisariadas por Irene Hofmann
SITE Santa Fe / Santa Fe, New Mexico, Estados Unidos
---
Noticias relacionadas con Irene Hofmann
---