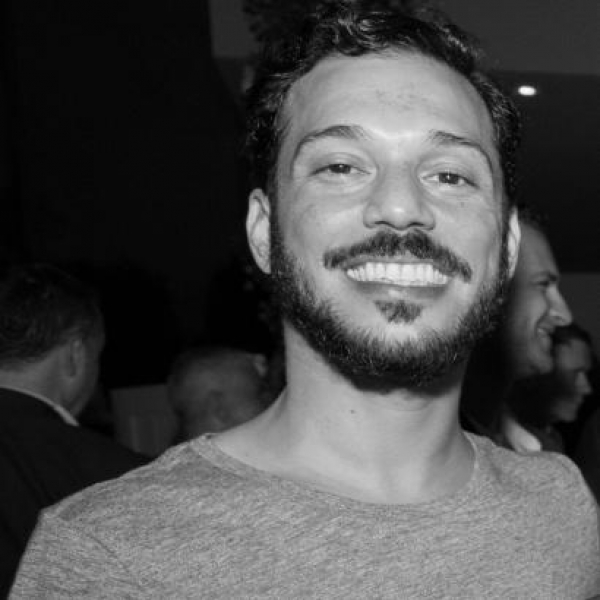 Engel Leonardo
Datos biográficos

Nació en 1977 en Baní, Peravia, República Dominicana

Reside en República Dominicana

Engel Leonardo (b. 1977, Baní, Dominican Republic) is a graduate of the Faculty of Arts of the Autonomous University of Santo Domingo with complementary studies in the Altos de Chavón School of Design (affiliated to the Parsons School of Design in NY). Working across sculpture, installation and site-specific interventions, Engel Leonardo addresses issues related to climate, nature, traditional crafts, architecture and popular culture of the Caribbean. Of particular interest in his work is the production of objects, and their embedded psychological and sociological functions. Engel Leonardo works from constant processes of research and observation of their environment. Some selected exhibitions: United States of Latin America, MOCAD, Detroit (2015); Focus Latin America, ARCO, Madrid (2015); Rejas, Sillas, Vestidos, Muñecas y Plátano, Museo del Hombre, Santo Domingo (2014); Emergencia, TEOR/éTica, San José, Costa Rica (2014); UNFOLD, Ramos Mederos, Santo Domingo (2013); Moderno Tropical, 27th National Biennale of Visual Arts, Museo de Arte Moderno, Santo Domingo (2013); Under Construction: New Perspectives on Dominican Identity, William Road Gallery, London (2013); On Common Ground, Art Museum of the Americas, Washington D.C. (2012); 26th National Biennale, MAM, Santo Domingo (2011); 24th National Biennale (2007). Engel attended a residency in Beijing from May – June 2015 thanks to Art Davidoff Art Initiative.
---
Exposiciones
Exposiciones en las que ha participado como artista Engel Leonardo
Próximas exposiciones (1)
Exposiciones individuales
Exposiciones colectivas
---
Ferias a las que asiste Engel Leonardo
ING Art Center / Brussels, Brussels Hoofdstedelijk Gewest, Bélgica

Las Condes Design / Santiago, Region Metropolitana, Chile

Recinto Ferial Juan Carlos I / Madrid, España
---
Premios
Premios recibidos por Engel Leonardo
São Paulo, Sao Paulo, Brasil
---
Organizaciones (Museos, galerías, ...) con obra de Engel Leonardo

---