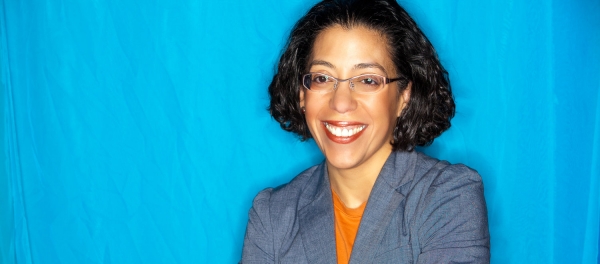 E. Carmen Ramos
Datos biográficos

Nació en Nueva York, New York, Estados Unidos

Reside en Washington, District of Columbia, Estados Unidos

E. Carmen Ramos is the Smithsonian American Art Museum's curator of Latino art; she joined the museum's staff in 2010. Since then, she has dramatically expanded the museum's pioneering collection of Latino art with an eye toward capturing the broad aesthetic and regional range of the field. Her research interests include modern and contemporary Latino, Latin American, and African American art. Currently, she is organizing "Tamayo: The New York Years" (2017) and "Down These Mean Streets: Community and Place in Urban Photography" (2017). She also is writing a monograph about Freddy Rodríguez, part of the A Ver: Revisioning Art History book series published by UCLA's Chicano Studies Research Center. Ramos organized the exhibition "Our America: The Latino Presence in American Art" (2013), which is now on a multi-city U.S. tour. The accompanying catalogue received a 2014 co-first prize Award for Excellence by the Association of Art Museum Curators. Before joining the museum's staff, Ramos was an assistant curator for cultural engagement at The Newark Museum and an independent curator. She has curated exhibitions such as "The Caribbean Abroad: Contemporary Artists and Latino Migration" (2003), which featured the work of Nicolas Dumit Estevez, Scherezade Garcia, Miguel Luciano and Juana Valdes, as well as projects with Franco Mondini-Ruiz, Freddy Rodríguez, Paul Henry Ramirez and Chakaia Booker, among others. Ramos was the author of the exhibition catalogs Our America: The Latino Presence in American Art, America's Pastime: Portrait of the Dominican Dream, Works by Freddy Rodríguez and Cut, Build and Weld: Process in Works by Chakaia Booker as well as catalogue entries for El Museo del Barrio and The University of Texas at Austin's Jack S. Blanton Museum of Art. She has also published in American Art, African Arts and the New West Indian Guide. Born and raised in New York City, Ramos earned a bachelor's degree in art history and psychology from New York University (1988) and a master's degree (1995) and a doctorate (2011) from the University of Chicago.
---
Exposiciones comisariadas por E. Carmen Ramos
Smithsonian American Art Museum / Washington, District of Columbia, Estados Unidos

Smithsonian American Art Museum / Washington, District of Columbia, Estados Unidos
---
Noticias relacionadas con E. Carmen Ramos
---