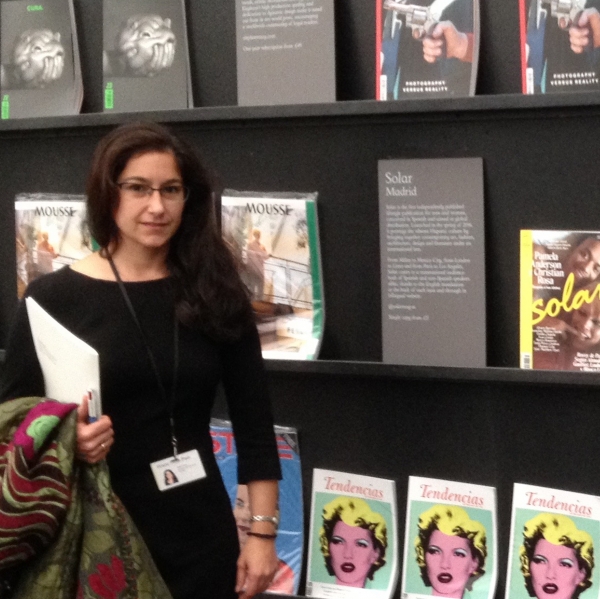 Beatriz Aymat Bernal
Datos biográficos

Nació en 1981 en España

Reside en Cambridge, Cambridgeshire, Reino Unido

Beatriz Aymat is a Spanish art critic and curator, member of AECA Spain, based in Cambridge, UK. Her area of interest is contemporary art, especially painting, and young artists. Her work experience in the Art Market, goes from editing books and curating exhibitions such as "Claro vuelo de la memoria" in Ávila, or "Cero en conducta" in AEPE Madrid, to gallery owner when she opened briefly "La Bañera Gallery" in Madrid back in 2012. She has worked in distinct Art Fairs like Frieze 2016, London; Salon du Dessin 2015 and 2016, Paris; Art Madrid 10th and 11th editons; the Cambridge Art Fair over the last four years; And in her beginnings at Estampa 2010 and with Galería BAT, Alberto Cornejo. Currently she is working at Lynne Strover Gallery, Cambridge, and with the Spanish magazine Tendencias del Mercado del Arte. Since September 2016, she is also involved with Cambridge Art Salon at Thrifts Walk Studios, Cambridge, as Curator and Manager Assistant. She has a B.A in Fine Arts from the Universidad Complutense de Madrid and a M.A. in Art Market and Related Companies' Management from the Universidad Antonio de Nebrija, Madrid. In addition, she attends to numerous congresses, symposiums and seminars such as the First International Congress on Political Art at MNCARS, Madrid, organized by the Spanish Association of Art Critics (AICA-Spain) in 2014 or in 2010 to The International Symposium: What is Contemporary Art nowadays? Directed by Alexander Alberro, Ankaria Foundation in CaixaForum, Madrid.
---